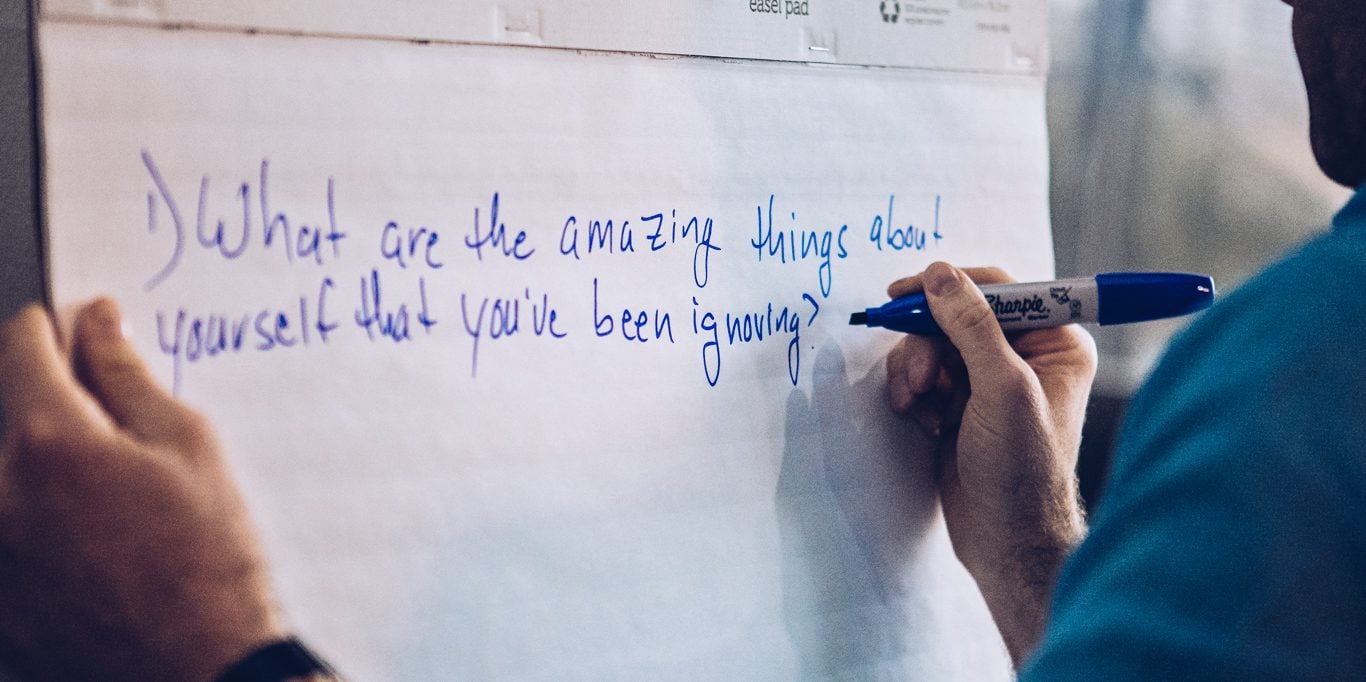 Jason asking the hard questions. Pictures courtesy of Ann-Marie VanTassell Photography.
In February I ran my second confidence retreat with my friend Jason Connell in Austin, Texas.
Jason brought the much needed spiritual and philosophical elements to the experience. His presence from professional speaking gripped everyone and kept us grounded in the moment. He always asked the perfect questions to uncover core issues necessary for profound growth.